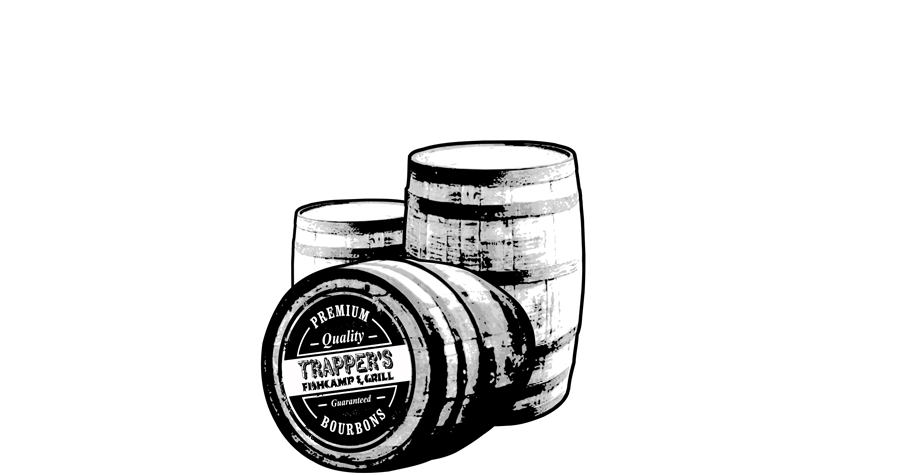 Oklahoma's largest selection of over 150 bourbons
Enjoy $10 Free at the Bourbon Bar
Receive Happy Hour Specials & Invites to Exclusive Bourbon Events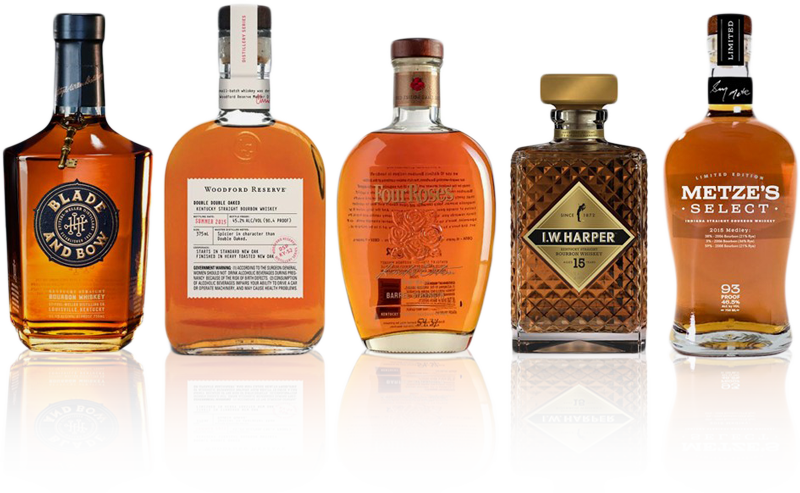 Full Selection:
1 Rye
A H Hirsch Small Batch
Angels Envy
Bakers
Barterhouse
Basil Hayden"S
Beam Masterpiece
Beam Single Barrel
Bernhiem
Bib And Tucker
Blanton
Blood Oath
Bookers
Bookers 25Th Anv
Bowman Single Barrel
Bowman Small Batch
Breckenridge
Buck
Buffalo Trace
Bulleit 10
Bulleit 90
Bulleit Rye
Charred Oak
Charred Oak Bourbon
Charred Oak Rye
Corner Creek
Corsair Oat
Corsair Triple Smoke
E.H. Taylor Barrel Pro
E.H. Taylor Rye
E.H. Taylor Single Barrel
E.H. Taylor Small Batch
Eagle Rare Sing Barrel
Elijah Barrel Proof
Elijah Craig
Elijah Craig 18 Year
Elijah Craig Barrel Proof
Evan Williams 1783
Ezra Brooks Single Barrel
Forester 1870
Forged Oak
Four Roses
Four Roses Small Batch
Gentelman Jack
George Dickle
Gifted Horse
Hanckocks
Highwest Midwinters
Highwest Silver Oat
Hirsch 20Year
Hudson 4 Grain
Hudson Baby
Hudson Corn
Hudson Manhattan
Hudson Single Malt
Hw Ap Res
Hw Campfire
Hw Double Rye
Hw Rendezvouse
Hw Son Of Bourye
Iw Harper 15
Jack Daniels
Jack Daniels Barrel Proof
Jack Daniels Barrel Proof Rye
Jack Daniels Rye
Jack Daniels Sgl Barrel
Jack Daniels Sinatra
James Oliver American Whiskey
James Oliver Rye
Jefferson 21
Jefferson Chef Collaboration
Jefferson Ocean
Jefferson Rsv
Jefferson Rye
Jeffersons
Jim Beam
Knob Creek
Knob Creek Rye
Knob Creek Sgl Barrel
Larceny
Low Gap Rye
Makers 46
Makers Cask
Makers Mark
Masterson Barley
Masterson Rye
Masterson Wheat
Medley Brothers
Michters 10 Year Bourbon
Michters American Whiskey
Michters Rye
Michters Small Batch
Michters Sour Mash
Michters Toasted Barrel
Old Forester Birthday
Old Forrester 100
Old Forrester 100 Proof
Old Forrester Single Barrel
Old Grandad
Old Hickory
Parkers Heritage Hope
Parkers Heritage Wheat
Pikesville Rye
Rebellion
Rhetoric
Rhittenhouse Rye
Ridgemont Reserve 1792
Rock Town Young
Rough Rider Rye
Rough Rider Straight
Roughrider Rye
Russell Reserve Rye
Russell Reserve Sng Brl
Sazerac Rye
Single Oak Project
Slaughterhouse Rye
Stagg Jr
Stranahans
Stranahans Diamond
Templeton Rye
Thomas Handy
Thomas Handy Rye
Tincup
Tx
Wathens Sgl Barrel
Wellers
Wild Turkey 101
Wild Turkey Diamond
Wild Turkey Forgiven
Wild Turkey Kent Spirit
Wild Turkey Rare Bread
Woodford Classic Malt
Woodford Double Oak
Woodford Reserve
Woodford White Corn Style
Woodfrd Single Barrel
Wyoming Whiskey
Our Cocktails
Drown in a cold vat of bourbon? Death, where is thy sting?
House Infused Cocktails
Our skilled bartenders make our cocktails by hand with pure ingredients…the way they're supposed to be so the drink you order tastes the way it was intended.
Old Fashion
Finally an Old Fashion and an old fashion price.
Strawberry Beerbon
Strawberry infused bourbon, lemon, simple syrup and Mustang Rocket Fuel
Cinnamon Candied Pecan
House infused cinnamon bourbon, praline liqueur and bourbon cream
Infused Collin
House infused cinnamon or strawberry bourbon, lemon, simple syrup and soda
Infused Press
House infused cinnamon or strawberry bourbon, soda and Sierra Mist
Kentucky Kiss
House infused coffee bourbon, butterscotch schnapps and cream
Kentucky Bulldog
House infused coffee bourbon, Kahlua, Cream and Pepsi
Craft Cocktails
Our most recent addition of The Bourbon Bar serves the manliest of men and the women who put up with them with our selection of almost 100 bourbons. Just tell 'em Lunno sent you.
Sweet Tea Old Fashion
Over proofed rye, house made sweet tea, lemon, orange and cherry
Buck Buck
Buck 8 Year Old Bourbon and Ginger Ale
Horse Neck
Knob Creek, Lemon and ginger beer
Knight Who Say Ni
Overproof Rye, cherry vanilla, balsamic shrub, "One that looks nice and not too expensive," lemon juice, and simple syrup
Bourbon Smash
Elijah Craig 12 Year Old Bourbon, lemon, brown sugar and mint
Flights
Why choose just one bourbon when you can try three at a time! It's the quickest way to become a bourbon expert.
Build Your Own Flight
Choose any three of our 150 bourbons to enjoy
Reserve Flight
Ridgemont Reserve, Jefferson Reserve and Woodford Reserve
Buffalo Trace Flight
Blanton's, Eagle Rare and Buffalo Trace
Join the Hunt
Whether you're a connoisseur or new to the spirit, we invite you to explore Oklahoma's largest selection of bourbon. Every time you enjoy a new bourbon by the glass or by the flight, we'll keep track of your journey and reward you at quarterly milestones.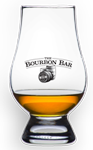 25 Bourbons
Bourbon Bar Glencarin Glass.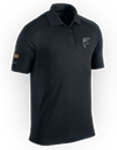 50 Bourbons
Bourbon Bar 50 Club Polo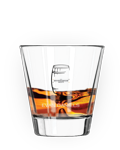 75 Bourbons
Personalized High-Ball Glass.
Complete the Hunt with 100 Bourbons.
Receive a plaque on our wall and special gift!